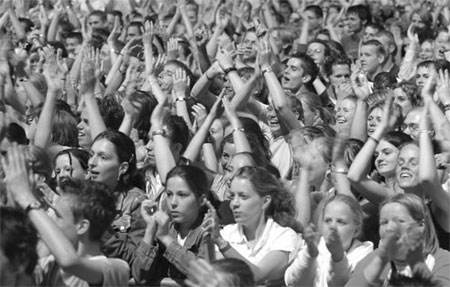 Security Concepts & Investigations personnel are responsible for the safety of thousands of spectators and participants every year in the sports, leisure and entertainment industries.

Security Concepts & Investigations provides protection services for Black Tie Events, Corporate Conferences, Fund Raisers, VIP Gatherings, Major Political and Entertainment Events, Exhibitions and other high profile special events. Our attention to detail ensures that our client is neither embarrassed nor inconvenienced.

Security Concepts & Investigations is uniquely qualified to provide protection for Special Events that require a more sophisticated presence.

Security Concepts & Investigations guards combine a keen eye with a thorough knowledge of the venue for which they are responsible to ensure crowds are monitored constantly through the whole event.

Experience and training teaches personnel where potential danger areas are and how to deal with problems before they arise. Being so close to the crowd, guards can watch for the initial signs of stress and discomfort, while the wearing of high visibility clothing means they are instantly recognizable as a source of information and assistance. All guards are trained to assist and co-operate with the emergency services.
Search and Eject
Security Concepts & Investigations Search and Eject teams are carefully selected for their ability to handle situations with skill, composure and diplomacy. These teams are used at events such as pop concerts or sporting events where it may be necessary to remove an individual or a group of people from a particular locality: an action that requires speed of mind and body as well as an acute awareness of potentially difficult situations.
These teams, which are often used to complement or even replace the police, are constantly updated on laws of search techniques and have experience in gathering evidence and supplying statements or documentation. Personnel handling, communication skills, understanding body language and restraint techniques are all taught so teams can effect a quick, efficient and, where possible, non-confrontational search and eject.