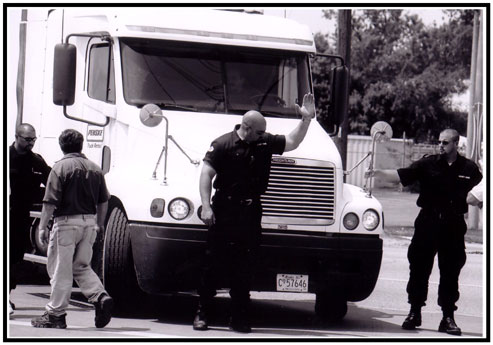 Our staff of security personnel provide effective response to the most critical security situation. Whether you own or manage commercial, retail, industrial, residential, or government property, our goal is to recognize your security needs as a value added benefit by providing your tenants and their customers or guests, with a safe and secure environment in which to work, shop, or live, without fear and with peace of mind.

Security Concepts offers proven Security Guard services and management at fair prices. Save time and resources, and let our team work for you.

Our Security Guard service will protect your business, ensuring high visibility and fast response. We can meet any security need you may have with state-of-the-art equipment and professional services.
Services:
Anywhere in Canada
Why Security Concepts is your logical choice for security services: Security Concepts has 15 years of experience in the field of security guard management and can help you save lots of time and money. We help you avoid costly mistakes such as hiring the wrong security guard contractor for an important security service.
Most businessmen and women are too busy running their businesses that they neglect to treat security with the respect it deserves. They make quick hiring decisions and end up with unqualified companies based on shallow background checks and low pricing lures.
This is a sure way to develop insufficient security. Here is what can happen: low priced security services can only afford to be in business because they do not spend time on quality screening (background checks) and the training of their staff. This result may compromise the customer in ways he or she may not be fully aware of in the long run.
Less-than-professional services may leave your business open to easy access and long-term damages.
Security Concepts's network of screened professionals are field-tested and have solid experience. This is why you will not take an unknown risk when Security Concepts is your business partner.